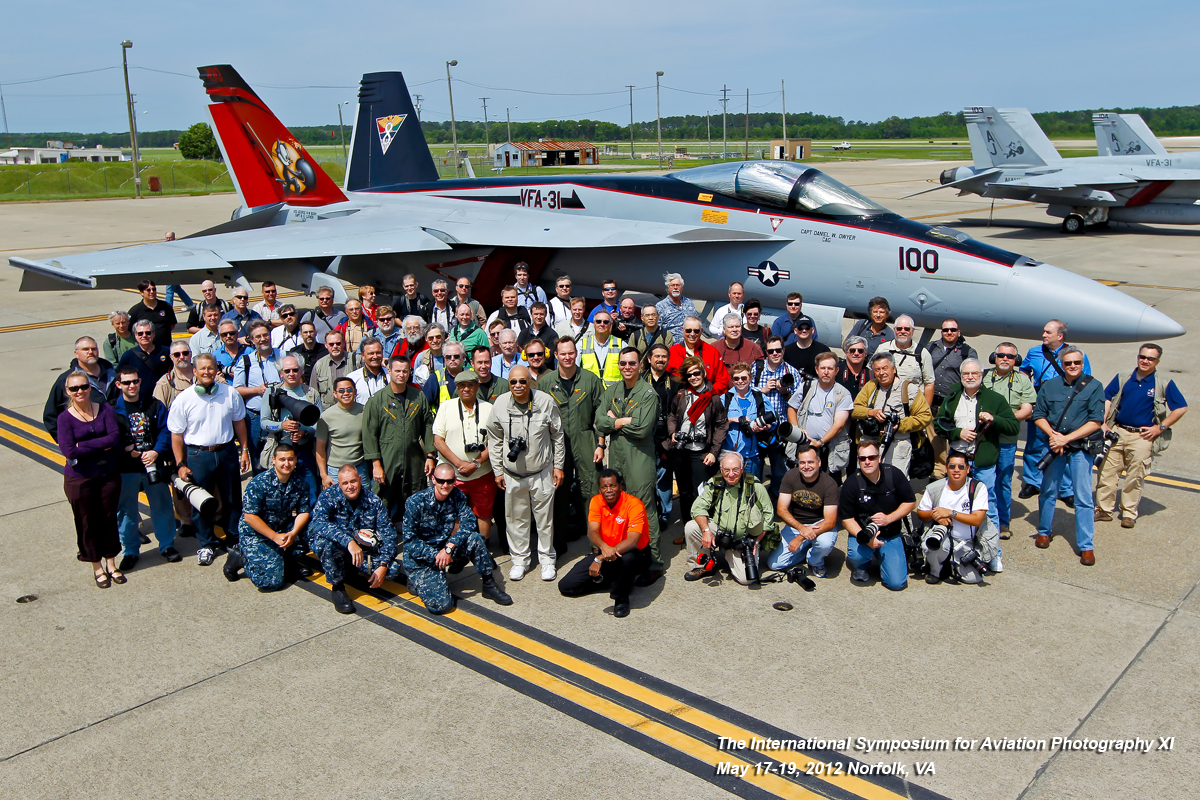 ISAP-XI
Norfolk VA.  May 17-19, 2012
2012 ISAP-XI Symposium Speakers:
Scott Kelby, Eddie Tapp, RC Concepcion, Carolyn A. Wright, Scott Slocum, Lyle Jansma, Jose "Fuji" Ramos, Jim Koepnick and Bruce Moore, Bill Fortney –  Nikon Professional Services and Scott Andrews – Canon USA
ISAP XI Symposium Field Trip – NAS Oceana and Military Aviation Museum
ISAP XI Symposium sponsors –  Canon, Nikon, AOPA, Lockheed Martin, Delkin Devices, Think Tank Photo, X-rite, NFlightcam, Red River Paper
ISAP George Hall Lifetime Achievement Award – Jim Koepnick
Guest Speakers –  Tuskegee Airmen  O. Lawton  Wilkerson and Hilton Joseph
ISAP XI symposium   Slideshow by Eddie Tapp  • Did you miss ISAP-XI in Norfolk? Even if you were there, you'll want to take a moment to experience Friday's field trip to Naval Air Station Oceana and the Military Aviation Museum, as seen through the eyes of ISAP member Eddie Tapp. An award-winning photographer, Eddie is a Canon Explorer of Light, as well as a lecturer and author on digital imaging issues and a Photoshop Hall of Fame inductee.